About AX Distribution
AX distribution is dedicated to satisfying the wide variety of interconnection, switching and sensing needs of the diverse international data, telecommunication and industrial markets.

A comprehensive range of data, telecommunication and control products and accessories from leading international manufacturers is stocked by AX and supported by over 25 years experience of sourcing and recommending products for our clients.

Like any successful distributor, AX provides a speedy and responsive delivery service, with the added edge of a genuine desire to exceed our customer's expectations.

AX Distribution is a member of the WheelerClinch group of campanies


About the Wheeler

+

Clinch group of companies
Wheeler + Clinch directly offers Trade Injection Moulding, design and manufacture of Mould Tools, Vacuum forming, Precision and C.N.C. Machining.

The group facilities also also provides a specialised design and marketing service to the Connector Industry.

Other group companies include:


Phoenix
This division specialises in the distribution of board mount connectors, terminal strips, surface mount sockets and audio devices for the OEM industry. Established for over 30 years, they represent some of the world's most recognised manufacturers.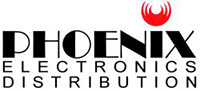 Workstation Products
Heron Plastics
This division specialises in Horticultural Products for the Professional Growers and gardening accessories for the general public.


Glyndon Plastics
This division supplies Plastic Injection Moulding, Vacuum forming and Assembly services to its clients in the Pharmaceutical, Audio and air handling market sectors.


Rainford Datacom
This division specialises in the distribution of products to the telecom and data networking industries.


Aplication form